How the CHIPS Act is Transforming the Semiconductor Industry
Why Prevailing Wages Matter to the Semiconductor Industry
Prevailing wage rates help create an equitable playing field for contractors bidding on government projects. They prevent companies from undercutting labor costs to win contracts using taxpayer dollars.
The Department of Labor sets prevailing wage schedules based on comprehensive surveys of local pay for various construction trades and job types. Rates differ across geographic areas reflecting regional economic conditions.
For payroll compliance in the Semiconductor Industry, key factors include:
Construction trades:

Prevailing wages for electricians, pipefitters, crane operators, and other building trades involved in plant construction.

Job classifications:

Wage rates set for many semiconductor manufacturing roles like process technicians, cleanroom workers, and equipment maintenance personnel.

Certified payroll reports:

Detailing employee work classifications, pay rates, and weekly hours to prove compliance.
The Creating Helpful Incentives to Produce Semiconductors (CHIPS) and Science Act has ushered in a new era for the semiconductor industry in the United States. This groundbreaking legislation offers substantial funding to support and revitalize various sectors, including:
Semiconductor Manufacturing
Providing subsidies for constructing new fabrication plants and expanding domestic production capacity.
Automotive
Investments in electrification and autonomous vehicles, reliant on advanced semiconductors.
Defense
Research grants for specialized chips catering to national security needs.
Telecommunication & Technology
Funding to bolster 5G deployment and semiconductor-enabled technologies.
Semiconductor Manufacturing: A Bright Future with CHIPS Act
Under the CHIPS Act, semiconductor manufacturers find themselves at the forefront of a transformative wave. This new act provides critical financial incentives for the industry, offering subsidies for the establishment of new fabrication plants and the expansion of existing domestic production capacity.
This means that semiconductor companies have unprecedented opportunities to modernize their facilities, increase production, and drive innovation. The CHIPS Act aims to strengthen the industry's competitiveness and enhance its capability to meet the growing demand for advanced semiconductors. It also means that there are certain prevailing wages CHIPS Act changes to be aware of.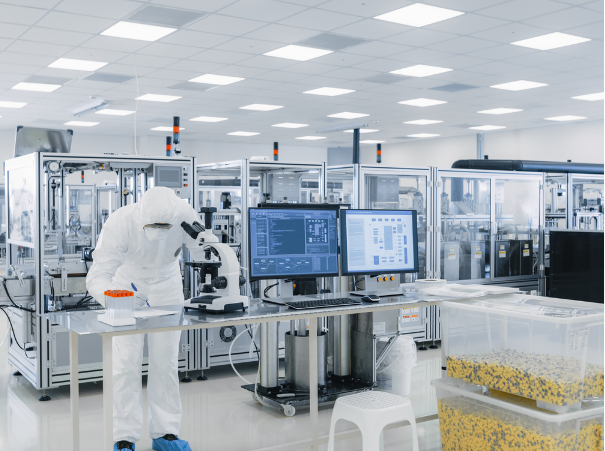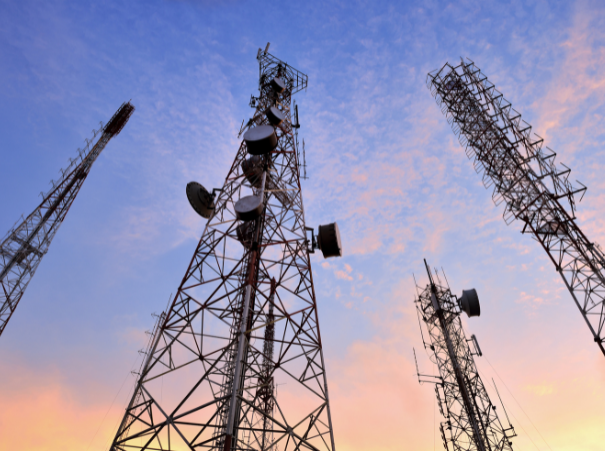 Telecommunications and the CHIPS Act
The CHIPS Act isn't limited to the semiconductor industry alone. Telecommunications, a sector heavily reliant on semiconductors, also stands to benefit significantly. The Act allocates funding to support the deployment of 5G technology and to fortify supply chains. This investment is pivotal in ensuring that the United States remains at the forefront of global telecommunications technology.
The growth of 5G networks and technologies demands a robust supply of advanced semiconductors. By supporting this sector, the CHIPS Act not only strengthens telecommunications infrastructure but also boosts the semiconductor industry's role in powering the digital future
Unlocking Government Contracts: The CHIPS Act Impact
The Department of Commerce, in response to the CHIPS Act, launched several funding opportunities. According to a White House fact sheet:
These developments signal a significant shift in the landscape of government contracts. You can explore the complete fact sheet for a comprehensive understanding of the changes set in motion.
Funding Opportunities Abound with CHIPS Act
The CHIPS Act has swiftly translated into tangible opportunities for businesses across various sectors. The Department of Commerce, in alignment with the Act's objectives, has introduced multiple funding opportunities that cater to the diverse needs of the industries involved.
For instance, the semiconductor industry benefits from funding aimed at constructing and modernizing semiconductor production facilities. This is a game-changer, allowing manufacturers to not only meet the demands of the market but also enhance their technological capabilities.
Moreover, the Tech Hubs Program, with its focus on regional innovation, offers businesses the chance to be part of cutting-edge developments. By supporting manufacturing, commercialization, and technology deployment, this initiative creates a conducive environment for growth and progress.
The CHIPS Act is not just about allocating funds; it's about empowering businesses and industries to thrive in an era of technological revolution.
Semiconductor Wage Compliance
Maintaining Prevailing Wage Compliance for the CHIPS Act
Ongoing due diligence allows companies to avoid fines, debarment, and other penalties for non-compliance. It also prepares manufacturers to efficiently capitalize on future government incentives. To leverage CHIPS Act funding, companies must institute robust prevailing wage CHIPS Act management programs covering:
Partnering for Success: Certified Payroll Software
Maintaining prevailing wage and payroll compliance in the Semiconductor Industry across large, complex projects like fab construction can prove extremely challenging without the right tools.
Points North offers our automated Certified Payroll Reporting solution purpose-built for government contractors. Our software integrates with leading payroll platforms to simplify compliance processes including:
Creating federal, municipal, state, and even union certified payroll reports

Managing your rate management even in complex situations

Customization options for custom report templates to meet any needs

Scheduled Davis-Bacon report generation

Optimized distribution through email distribution lists and bulk email options

Integration with all major payroll solutions
Centralized capabilities reduce administrative burdens so semiconductor manufacturers can focus on what really matters – their business. Customized compliance features for the industry also ensure alignment with CHIPS Act requirements even if requirements change.
Let Us Help You Capitalize on the CHIPS Act
The CHIPS and Science Act provides enormous opportunities for US semiconductor companies to grow manufacturing capabilities. However, effectively leveraging federal incentives requires a clear prevailing wage compliance strategy adapted to this legislation.
Partner with Certified Payroll Reporting by Points north to implement robust payroll processes, leverage integrate software, and uphold wage standards across your projects. Contact us today to start taking advantage of CHIPS Act jobs today!